Lockly® is an easy-to-use smart lock solution that is meticulously designed featuring the highest level of security available. With your smartphone, monitor door access from anywhere and securely control who comes and goes.
Lockly's mobile app lets you lock and unlock your door and create access codes for your family, friends and tenants.
THE WORLD'S MOST ADVANCED
With Lifetime Limited Mechanical & Finish Warranty and 2 Years on Electronics Warranty.
Lockly's patented PIN Genie® Technology ensures that the digital keypad display is unique every time someone approaches your door.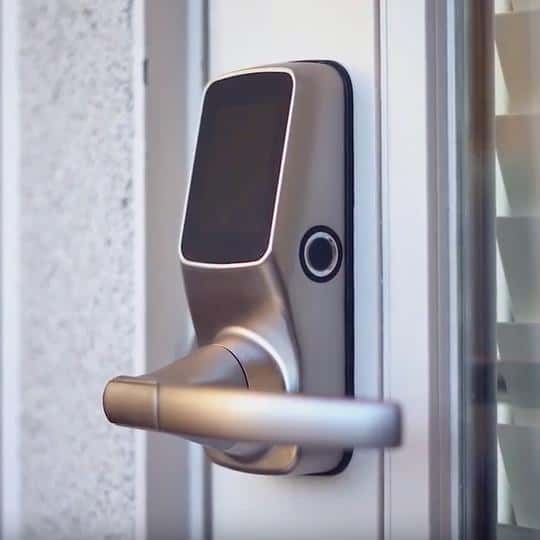 Better speed and accuracy, granting access to up to 99 fingerprints in a split second.
Send Access Codes remotely and grant access to your guests without any connection to the internet.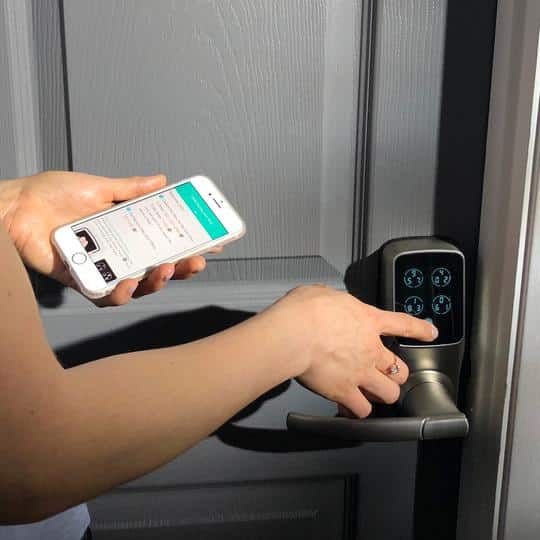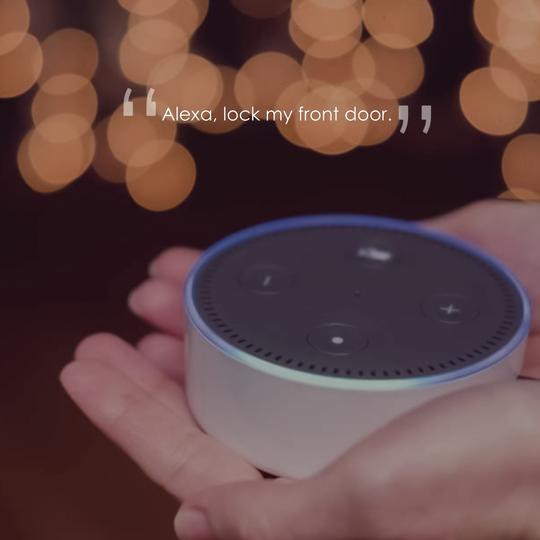 Secure Link Wi-Fi Hub is compatible with Alexa and Google Assistant, making your smart home complete.
Real-Time Alerts and Monitoring
The Wi-Fi enabled hub connects seamlessly to your smart lock and app, providing live updates whenever you need them.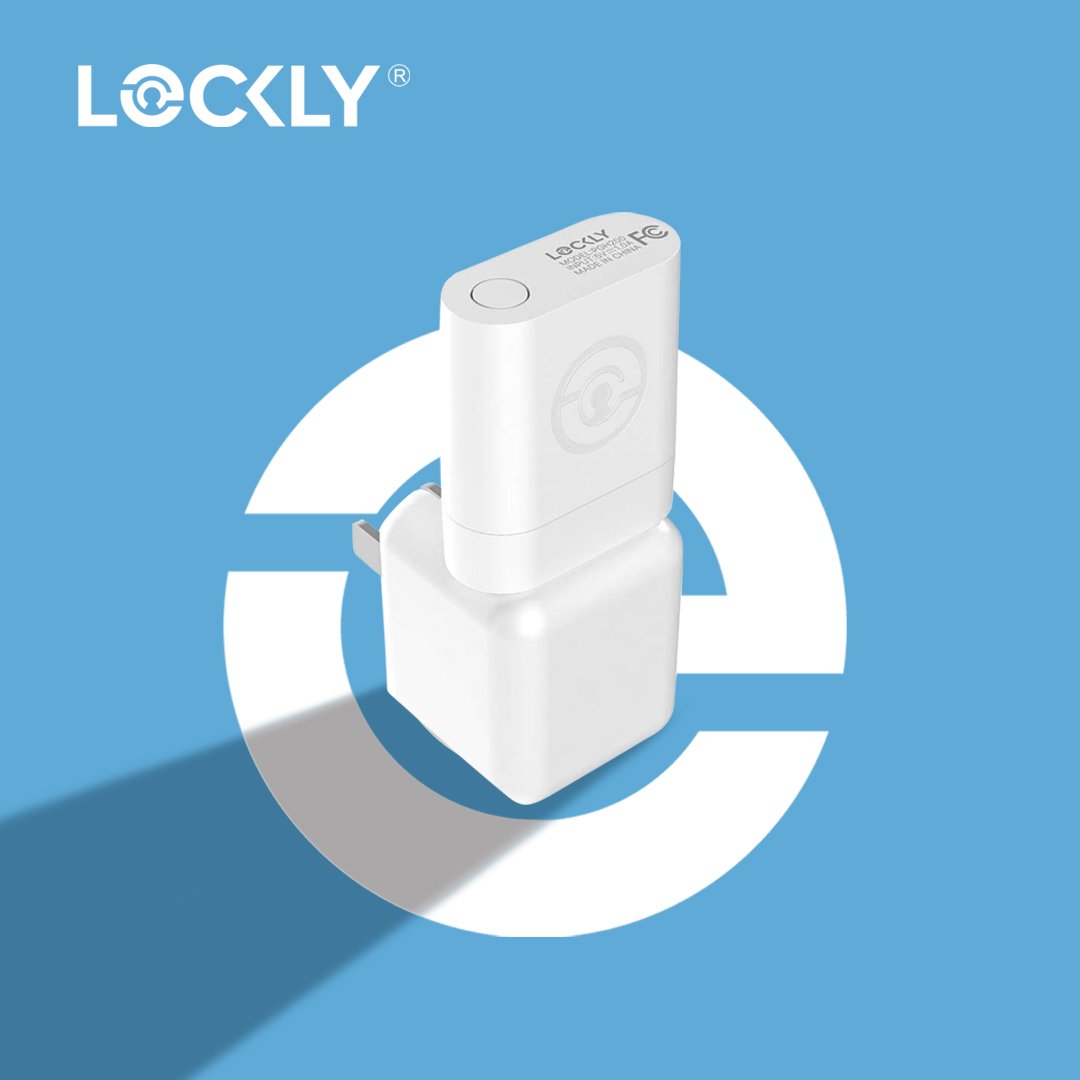 Smart Lock Control Made Easy

Search Lockly in IOS App store, download today.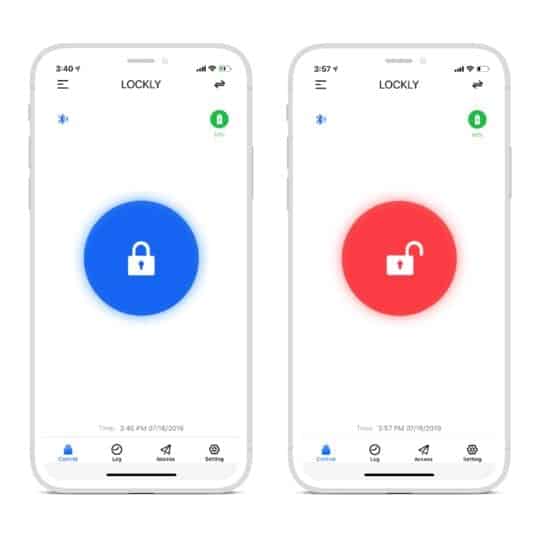 Lock and unlock your door wherever you are with your smartphone. 
Get notified whenever someone opens or unlocks your door.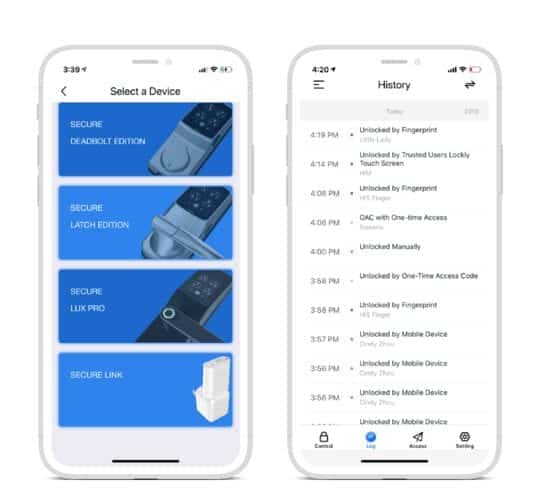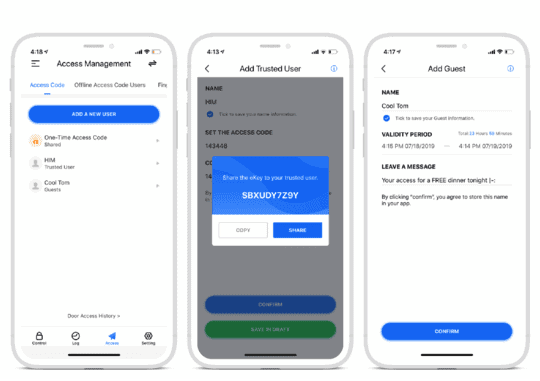 Send an eKey to anyone, anywhere, anytime for keyless entry.
Share your Offline or One-time Access code with your guests.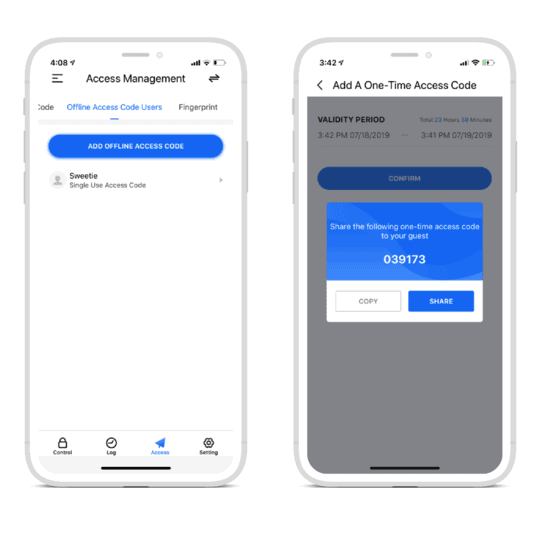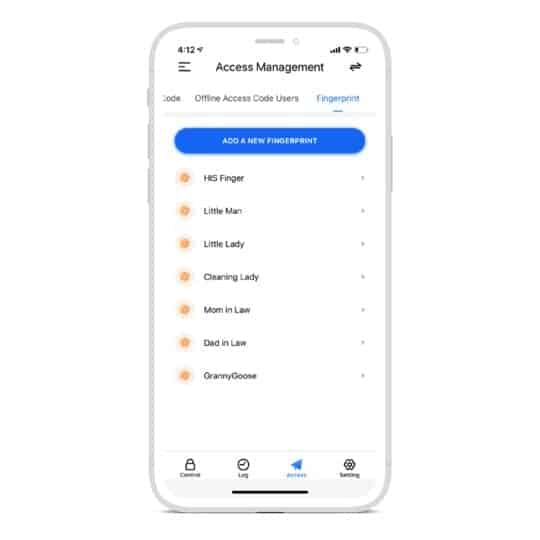 Easily manage different fingerprint profiles.

At-Home Privacy Mode
Enables a do-not-disturb feature to disable keypad access. Only authorized users can gain access.

Auto-Lock
Set timers in advance to have your door lock automatically when you need it to.
Long Lasting Battery
Standard AA batteries (included) operates the smart lock for at least one year and is supported by a battery backup.

2 Year Warranty
Lockly™ offers a Lifetime Limited Mechanical & Finish Warranty and a 2-Year Electronics Warranty.

Security Safe-Mode
Keypad-access control disables after multiple failed attempts, up to 1 hour.

For Property Managers
Send one-time codes remotely to guests or provide an eKey for them to unlock with their phone — perfect for Airbnb, VRBO hosts, and rental property owners.
One of the best locks I've ever purchased. Never again do I need to worry about anyone trying to spy on on my access codes. With Lockly™ I know I'm safe.
The build quality on the Secure is comparable to your original lock quality. The solid structure is pretty hard to break and gives me a peace of mind that no one's getting in.
Universal Fitment and Easy Installation
Lockly® Secure Latch and Bolt editions fit both Right swing and Left swing doors from 1⅜" to 2″ thick. Installs easily with our step-by-step instructions in just 10 minutes.